Buying a used car can save you money provided you don't end up with a lemon, and often people end up expecting too much from these cars, or too little, resulting in disappointment. To avoid problems, keep the following information in mind before you strike a deal with the seller.
Set a Budget and Stick to It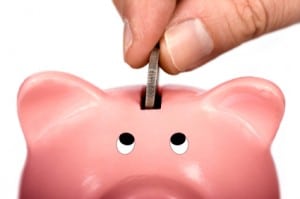 The reason you're buying a used car is to save money, so don't go over the budget because it defeats the purpose. If you're tempted to buy a more expensive car, keep in mind why you're saving money.
Do Your Research
If you don't want to end up with a lemon, learn as much as you can about the model you're intending to buy, its strengths, weaknesses, known issues, maintenance schedule, typical cost of repair and price range. If that model is popular, there should be no shortage of websites and blogs with information about it.
While you're doing research, check Internet forums for information too. In many cases it's better to buy used cars person to person rather than with a dealership for many reasons. First off, buying person to person can usually get you a better deal with a bit of chat and friendly conversation.
There are many forums on the Internet dedicated to used cars, and it's a great way to get information about the vehicles you won't get anywhere else. And you'll be able to communicate and get feedback from people who are also interested in used cars like you like.
Take a Good Look at the Car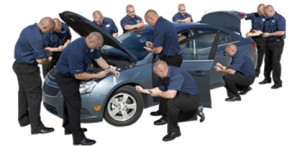 If you're buying over the Net, make sure that the photographs are clear and under good lighting. When it's time to inspect the car in person, do so in during the day and when there's no rain. If the car is in a garage, make sure that it is well lit so you can spot dents, scratches and other problems easily. It's very important that you can see the car from all angles, and the seller ought to know that.
Inquire about the Service History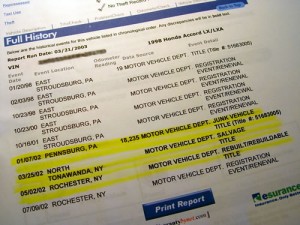 Used cars will inevitably have had some work done on them, and it's a good idea to ask for these certificates, the garage bills and other proof of regular servicing. If the car doesn't have any service, ask why. And if the bills and repair certificates are given to you, check if there is a persistent problem with the car, because it might recur. Second, check the V5C registration document, because it will tell you who the registered keeper is. If the person selling you the car is not the current keeper, ask why they're selling on someone else's behalf.
The V5C will also provide you with information about the previous keepers, and it's a good idea to contact them if you want more details about the car. Finally, don't hesitate to ask the seller information about the services, how much mileage is in the vehicle and if any major servicing has been done on it in the past.