The average cost for a Cadillac oil change may range between $29.99 for Conventional Oil Change and $59.99 for Synthetic Oil Change. For more information and how to save on Cadillac oil changes, continue reading.
When it comes to luxury vehicles, only a few brands can compare with Cadillac. Founded in 1902 in Detroit, Michigan, this automobile company was established after Henry Ford left the company he started. For those who are interested to know how Cadillac got its name, it was actually named after the man who founded Detroit, MI—Antoine Laumet de La Mothesieure de Cadillac.
Like any other vehicle, changing the engine oil is extremely necessary in all Cadillac vehicles.  Regular oil changes can keep the engine working at optimal levels. It is recommended that the engine oil be changed every 3,000 to 5,000 miles on Cadillac cars that use regular oil, and every 5,000 to 7,000 miles for those using synthetic oil. Moreover, engine oil should be changed every 3,000 miles on 2003 Cadillac car models and older.
Below are the latest Cadillac oil change prices.
Service
Cost
Cadillac oil change costs vary on many factors such as your car's model and year. We advise you to contact your local certified Cadillac dealership and see what they charge. You can also read below on how you can possibly save on your oil change.

Oil Change

The Luxury Oil Change
Their express lube team will not only change your oil and filter, they'll top off all of your fluids, check your tires, vacuum, wash the windows and even put your vehicle through a 27-point inspection!
$29.95+
How to Save on Your Cadillac Oil Change
If you have not been tracking the mileage of your car, the vehicle itself will remind you that it needs an engine oil change.  A "change engine oil" message will be displayed, indicating that you need to go to a nearest Cadillac service shop for an oil change.
Most Cadillac cars have the engine Oil Life system feature that monitors the speed and engine temperature of the vehicle, as well as monitor the driving conditions. This system is responsible for reminding you that it is time for an oil change.
To save on Cadillac oil change costs, you can check for discounts offered by the company itself.  Cadillac usually offers promos like discounted fees for oil change bundled with other services like tire rotation and vehicle inspection.  You can check the official website of Cadillac (www.cadillac.com) and go to the service offers section to see an updated list of promos on oil change services.
You can also look for online discount coupons applicable for Cadillac oil change. Simply search Cadillac Oil Change coupons on Google.
You can also save on a Cadillac oil change by doing it yourself. You need the following: a socket wrench, an oil wrench, one oil filter, one oil pain, and one rag. You also need to have three to four quarts of engine oil.
After performing the change oil by yourself, you can reset the Oil Life System by consulting your owner's manual.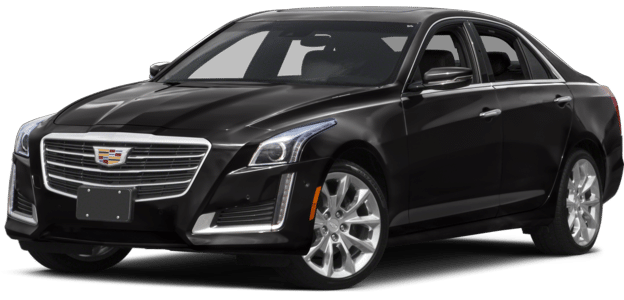 Other Things to Know About Cadillac Oil Changes
If you decide to change the oil yourself, you should go to an auto parts retailer and inform them of the make and model of your car. You must also know the size of your engine. There are several filters available for Cadillac cars so make sure to ask the auto parts retailer regarding the appropriate filter for your vehicle.
When doing the oil change, make sure that your car is parked on a flat surface and the emergency brake is engaged.  If the vehicle is parked on an uneven surface, there's a chance that the oil will not drain properly.
Now if you are not confident about your ability to change the engine oil, it may be best to take it to a professional auto service center and save yourself the hassle.
For more information on Cadillac oil change, please visit www.cadillac.com.
Join the Discussion
[anspress]