The average cost for a Chrysler oil change may range between $19.99 for Conventional Oil Change and $79.99 for Synthetic Oil Change. For more information and how to save on Chrysler oil changes, continue reading.
Your Chrysler vehicle is one of your biggest assets. Whether you own a brand new Chrysler 300C or a Chrysler 200, you can ensure that it will run smoothly through the years by changing its oil regularly.
Regular oil change can protect the engine from wear and tear. It also improves the fuel efficiency of the engine, prevents increased emissions and wear-and-tear problems. Simply put, regular engine oil changes can maintain the peak performance of your Chrysler vehicle.
Below are the latest Chrysler oil change prices.
Service
Cost
Chrysler oil change prices may vary by location, as well as the model & year of the car. Call your local certified Chrysler dealership for their official prices. Also check below on how you can save on your Chrysler oil change.

Oil Change

Conventional Oil Change
$39.99
Synthetic Blend Oil Change
$49.99
Full Synthetic Oil Change
$74.99
How to Save on Your Chrysler Oil Change
In the past, most technicians had a ready answer when asked about how often to change the engine oil—every 3,000 miles.  That rule is still applicable today as a regular index, but times have changed. Most Chrysler models especially 2008 models onwards now have an oil change indicator system that can alert you when your car needs to have its engine oil replaced.
The message "Oil Change Required" will be shown on the Chrysler display shortly after a chime rings. This message will continue to appear each time you start the engine. If you're bothered by this message you can temporarily turn it off by pressing and releasing the menu button.
This oil change interval monitoring system will have to be reset after an oil change. This can be done by switching on the ignition without starting the engine, then pushing the gas pedal three times within 10 seconds. Then turn the ignition switch to lock.
The oil change system makes use of the powertrain control module to take into consideration various factors in determining oil change interval. These factors include ambient temperature inputs, average vehicle speeds, run time including prolonged idling, trip lengths, engine loads, and use of fuel with ethanol percentage of 60 percent or higher.
The oil change alert signal usually shows as early as 3,500 miles after the last engine oil change, and up to 6,000 miles.
To be able to save on Chrysler oil change, you should look for online discount coupons offered by Chrysler.  Another way to save is by searching Chrysler oil change coupons on Google. You can also save on engine oil change by doing the task yourself.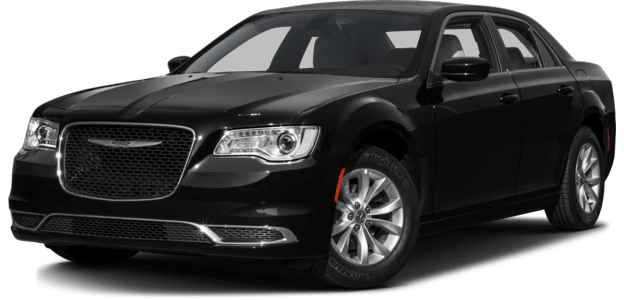 Other Things to Know About Chrysler Oil Changes
As a vehicle owner, it is your responsibility to have the Chrysler automobile serviced within 500 miles. You should allow your car to accumulate more than 10,000 miles of travel without getting its engine oil replaced. Failure to do so can cause damage to the components of the engine.
You should also look into changing the oil filter, which is responsible for cleaning the debris from the oil before the liquid makes its way to the moving parts of the engine. Changing the engine oil without replacing the filter can cause the debris going into the oil system, which negates the benefits of a regular oil change.
While an engine oil change can be an easy DIY task for experienced drivers, it can be risky as well. You'd rather have your car's engine oil replaced by experienced technicians who can also tell you the type of oil the car's engine needs depending on the make, model, and mileage of the vehicle.
For more information on Chrysler oil change, please visit www.chrysler.com.
Join the Discussion
[anspress]