Costco is a warehouse club that requires that you have a membership in order to shop there. These warehouse clubs carry a wide variety of items, and there are around 705 of them spread throughout the United States. Headquartered in Issaquah, Washington, you will find that Costco also has stores in Canada, South Korea, Mexico, United Kingdom, Taiwan, and Japan.
While they are known for their low prices and great selection of items, they also have a auto department. The Costco auto department is available to all their members and help you save a ton of money on your automobile services, especially when it comes to buying new tires. Continue reading below to find out how much tires cost at Costco, see what all Costco does to your car when changing your tires, and much more.
How to Find a Costco Tires Service Center Near Me
Finding a Costco Tire Service Center nearby is pretty simple. Click here to be take to Costco's official Tires section where you will enter in your location and find the closest Costco near you. You will get a list view and map view of the closest Costco Automobile Centers near you, including their address, Tire Service Center phone number, etc. Once you select your choice of store locations, you will be take to their official Tire Service Center website. Continue reading below to find out more about Costco's Tire Center and how to find your car's tires size.
Overview of Costco Tires Department and How to Find Your Car's Tires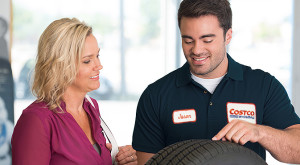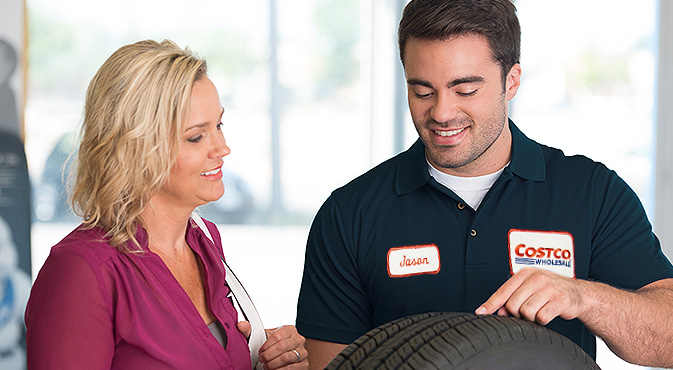 The tire department of Costco wholesale club stores offers lots of different tires to choose from, so you will definitely want to know what your options are like. Some of the tire brands that you will have to choose from with these stores include Goodyear, Towmaster, Velox, Michelin, BF Goodrich, and more. These stores are known for carrying only top brand tires, so you won't need to worry about whether or not you'll be getting your money's worth.
When you visit the Costco Tire section of Costco's official website, you will be able to get started looking for tires by selecting the year, make, and model of your vehicle on the left side of the page. You will also be able to look for tires on this site by size and even item number. If you already know which specific size tires your vehicle requires, this can be a great way to go about narrowing down your options. After you have entered the necessary information about your vehicle, simply click the "Find Tires" button at the bottom of the box.
You will see a list of the various tires that Costco stores offer, and it's highly recommended that you take as much time as necessary to look through them until you find exactly what you need. When you visit a Costco location, you will also be able to take advantage of tire rotation, balancing, checks and flat repair services. Costco tire departments are fully certified to do all of this work, so you can trust that all of your needs will be met perfectly. Click here to find out when to buy new tires and how to buy new tires.
Costco Tires Prices and Fees

| Service | Fee |
| --- | --- |
| Installation package and disposal fee per tire | $15 |
One of the great things about buying new tires from a Costco store is that it only costs $15 per tire installation, which is actually far cheaper than a lot of other places. This installation fee applies to all of the tires that these stores sell, so you won't need to worry about it being different for you. Also, Costco frequently runs special deals that you can take advantage of to save money on new tires, installation fees, and maintenance services. It is highly recommended that you make a point of checking their website so that you can save as much money as possible on whatever you need.
If you are interested in how much tire rotation, alignment, and other services from these stores cost, you can always call the store up directly. You should definitely make a point of doing this so that you can get a better idea as to how much you can expect to pay for whatever you need. Tire rotation and alignment services are typically the same for most vehicles, but it's always a good idea to call up the store nearest you and get this information before you go in.
If you need a flat tire on your vehicle repaired, you will find that the total amount will depend on the extent of the work that needs to be done. Usually it doesn't cost very much to get a flat tire fixed, so you won't have to worry about spending a ton of money. Tire maintenance services are inexpensive and highly beneficial for your vehicle as a whole.
Costco Tire Rotation Service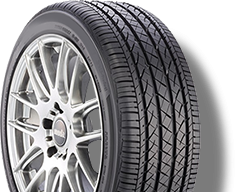 You will also be able to take advantage of tire rotation services when you go to Costco warehouse club stores. The tire departments of these stores can take off all the tires on your vehicle and put them back on in different positions that they wear more evenly over time. The last thing you want is for your tires not to wear evenly, because this could cause problems later on. Those who want to get the most out of their tires will definitely need to make a point of paying for tire rotation services every 6,000 to 8,000 miles.
By spending the little bit of money that tire rotation services cost, you will be able to save yourself quite a bit of frustration and expense in the end. Costco doesn't charge very much for these services, and they can help enhance the performance of your tires so you get the most out of them on the road.
Costco Wheel Alignment Service
Wheel alignment services can prevent your vehicle from developing problems when it comes to how it handles on the road. It is crucial for those who own any type of vehicle to pay for wheel alignment services sometimes. You will quickly discover that Costco does offer these alignment services, and with them you will get a full and comprehensive evaluation of your vehicle's steering and suspension system.
When you spend the money on a wheel alignment, you can trust that your vehicle will most likely handle better on the road, at least for a while. Those who fail to pay for wheel alignment services usually regret it later on. If you want to make sure that your vehicle continues to handle well into the future, you will definitely need to take the time to look into the alignment services Costco stores have to offer.
Costco Tire Center Hours
| Day | Hours |
| --- | --- |
| Monday | 10AM–8:30PM |
| Tuesday | 10AM–8:30PM |
| Wednesday | 10AM–8:30PM |
| Thursday | 10AM–8:30PM |
| Friday | 10AM–8:30PM |
| Saturday | 9AM–7PM |
| Sunday | 10AM–6PM |
Please be aware that Costco tire center hours may vary by location. Therefor, always call the Costco your going to visit and check with them what their official hours are. For more information regarding Costco Tires, please visit their official website.