Discount Tire  is the largest independent tire and wheel retailer in the world with more than 900 outlets in 28 states in the U.S. The company has more than 50 years of experience in the industry, having started in 1960 when its founder Brue Halle opened a shop along Stadium Boulevard in Ann Arbor, Michigan. Back then, its inventory only had six tires. But through hard work and dedication of its personnel, Discount Tire grew into a prosperous venture.
Through the years, it has also garnered a lot of awards and recognition.  It has been consistently ranked by media outlets Tire Business & Modern Tire Dealer as the top independent tire retailer based on the number of outlets and revenue. It is also one of the top 500 privately held companies in the United States per Forbes magazine.
Discount Tire has the largest selection of tires in the United States, with top brands like Bridgestone, Goodyear, and Michelin. It also offers exclusive brands like Arizonian and Fisk.
It offers services like tire pressure monitoring, tire replacement, tire repair, ride matching and tire alignment.
Discount Tire Alignment
Tire or wheel alignment is an integral maintenance work that allows motorists to maximize the performance of their vehicle tires. This process ensures that the wheels of the vehicles are at the optimum position depending on the specifications of the manufacturer. It also improves vehicle control and provides smooth and comfortable ride.
When wheels are incorrectly aligned, the tendency is for the tires to rapidly suffer from wear and tear. It can also affect the handling of the vehicle.
Wheel alignment troubles can be caused by various factors like driving into a pothole in the road. It can also be due to excess wear caused by steering components. Experts advise motorists to have their vehicle's wheel alignment checked yearly to ensure that they can get the most out of their wheels.
Annual wheel alignment can prolong the life of tires by up to 12,000 miles. It could also positively affect fuel efficiency, as there is reduced rolling resistance on the road.
In wheel alignment, the angle and direction of the wheels are checked. Misalignment positions are described as toe in/toe out as well as positive or negative camber.  Toe pertains to whether the front wheels are closer or further apart compared to the rear wheels. Camber, meanwhile, refers to the inward and outward tilt of the wheel. It is set by the vehicle maker and may be affected by road conditions particularly potholes.
Motorists can have their vehicle tires checked at Discount Tire. Employees of the Discount Tire are known for being knowledgeable, well-trained, friendly, professional, and honest. These experts provide excellent customer service, seeing to it that motorists get the right service at the lowest price.
The brand of customer service that Discount Tire is noted for has enabled it to become the undisputed leader in its industry. It is not surprising that millions of customers flock to Discount Tire stores yearly for all their tire and wheel needs.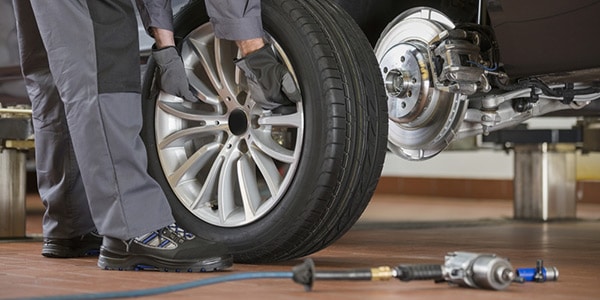 For more information on Discount Tire wheel alignment, visit www.discounttire.com.
[anspress]