Do you feel it's a challenging task to find an honest auto repair shop? If you do, you're in the same boat with many car owners.
A poll was conducted to determine how many people trust their mechanic. The not-so surprising result is that 46% of the respondents said that they don't think auto mechanics are honest.
But make no mistake. There are still honest mechanics out there who think that the job must be done right the first time, because it's a waste of time to be forced to do it the second time.
In that vein, let this article help you how to locate an honest auto repair shop that will not waste your money as well as your time.
Shop for an auto repair shop before you need one.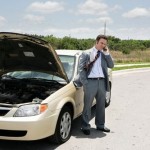 The value of choosing an auto repair shop beforehand is that you are not pressured to get a repair shop or a mechanic just because you don't have a car to use. Don't let yourself be caught in a situation where you are forced to agree with whatever the auto mechanic is imposing.
The only way you can do that is to prepare in advance. Even while your car is silently purring like a kitten and running smoothly, search for an auto repair shop that is known for their honesty, fairness and excellent customer service. When your car suddenly conks out, you know where to go.
Compare at least 3 auto repair shops.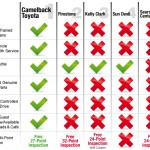 It is not wise to get the first auto repair shop that approaches you, or the first auto repair advertisement that you saw on the papers or on the internet. Try to contact at least 3 comparable auto repair shops.
This will enable you to get the prevailing car service rates, the types of car service and repairs they are offering, and the manner they serve their customers. By comparing all of their services against their service rates, you will be able to see which one is giving you the best deal.
Choose an established auto repair shop.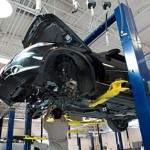 There is wisdom in choosing an auto repair shop that has been long in this business. You are sure that they have enough experience in the car service industry; that they have experienced and skilled mechanics in their employ; and that they have the right tools and equipment to do the best repair job on your car.
Even if a new car repair shop has all the right tools and equipment, if its service personnel are not well equipped with skills and experience, they will not be able to provide the kind of quality service that an established and well experienced auto repair shop can provide.
Choose quality, not low price.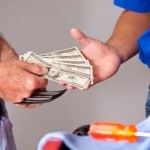 A wise man knows that quality is not expensive – it is priceless. This is all the more true with your car. So, the best approach is not to search for low prices, but for high quality service.
High priced auto repair shops are like that because you are not just paying for the repair service and the replacement parts, but more importantly, you are paying for the expertise, skill and professionalism of their high quality car repair technicians.
Check their customer service.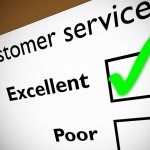 Assuming you have done all the recommendations given above, do you think you now have all the right moves to choose the right auto repair shop? No, not yet. You still have to check their former customers to ascertain if they are really given the right service at the right prices.
They should be willing to give you a list of customers which you can call. If they are hesitant, move on to the next one on your list.