The average cost for a Ford oil change may range between $29.99 for Conventional Oil Change and $59.99 for Synthetic Oil Change. For more information and how to save on Ford oil changes, continue reading.
Ford is arguably one of the most recognizable automobile brands in the world. Since its founding more than 100 years ago, the American carmaker has sold more than 350 million cars. If you are one of the proud owners of a Ford vehicle, then one of the things you should be conscious of is the engine oil of your vehicle.
No matter how advanced the engine of your Ford vehicle is, it would still need regular engine oil changes. Regularly replacing its engine oil can maintain the excellent performance of the car. Without this periodic maintenance service, the engine can be prone to severe damage due to metal-on-metal contact. Periodic engine oil change can also improve the fuel economy ratings of your vehicle by as much as 2 percent.
Below are the latest estimated Ford oil change prices.
Service
Cost
Ford oil change prices may vary by location, as well as the model & year of the car. Call your local certified Ford dealership for their official prices. Also check below on how you can save on your Ford oil change.

Oil Change

Conventional Oil Change
$29.99
Synthetic Blend Oil Change
$39.99
Full Synthetic Oil Change
$59.99
Ford Oil Change
According to the Ford website, the interval of engine oil changes will be affected by various factors like driving habits, climate conditions, and use of E85 fuel.
Generally speaking, Ford recommends oil change every 7,500 miles or every half a year, whichever comes first, for 2008 and newer model-year vehicles. Older models, or those which came out in 2007 and earlier, need to have the engine oil replaced every 5,000 miles, or every six months, whichever comes first.
But if you have less typical driving habits, then your Ford vehicle may have to be subjected to more regular engine oil changes like every 5,000 miles. Less typical driving habits include towing heavy loads, driving in dusty conditions, idling extensively, or driving the car in off-road conditions.
Like most modern vehicles, contemporary Ford vehicles are equipped with an intelligent oil life monitor (OILM). It is found in the instrument cluster message center of your vehicle. This system will notify you that your car needs to have its engine oil changed. Alerts like "Oil Change Required" and "Engine Oil Change Soon" will be displayed accordingly.
This system makes use of an advanced algorithm capable of calculating oil change intervals based on the actual operating conditions of the engine. This system should be reset after the engine oil has been replaced.
However, not all Ford cars have this feature. The IOLM is usually found in Ford vehicles that came out in 2011 and after.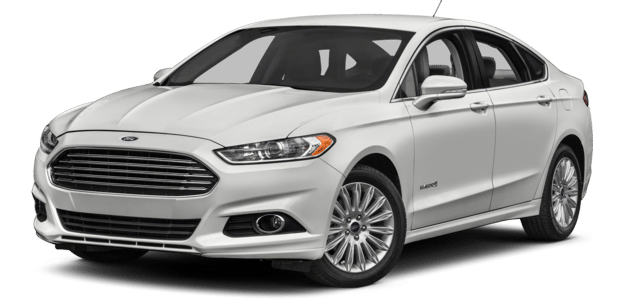 Other Things to Know About Ford Oil Changes
You can also make use of the Maintenance Scheduler tool available at the Ford Owner website. This lets you get a more accurate schedule on when you should have your car's engine oil change.
The tool is very easy to use. Simply enter the details about you and your vehicle, including your driving habits and estimated mileage. Then customized sliders will appear, giving you an idea of the recommended mileage interval for each vehicle. You can also schedule a change oil appointment at your nearest Ford dealer. Even better, you can get discounts as Ford routinely offers promos on its website.
Whether or not you use the maintenance scheduler tool, the bottom line is that you should be conscious of the engine oil change of your Ford vehicle.
Ford Oil Change Coupons
The best place to find Ford oil change coupons is on their official website. Another option to searching Ford oil change coupons on Google. Coupons can potentially save you a lot of money. Therefor, we recommend you to always look for coupons online.
For more information on Ford oil change, please visit www.ford.com.
Join the Discussion
[anspress]