The average cost for a Kia oil change may range between $29.99 for Conventional Oil Change and $59.99 for Synthetic Oil Change. For more information and how to save on Kia oil changes, continue reading.
Kia cars aren't exactly the cream of the crop in the automobile industry, but they appeal to motorists or car buyers who have a limited budget.  Kia cars are also known to be very reliable and fuel efficient. If you want your Kia vehicle to remain fuel efficient for many years, then you have to regularly change the engine oil.
Regular oil changes can prolong the life and extend the efficiency of the Kia engine.  Having your car's engine oil regularly replaced can also minimize the chance that you would end up stuck in the middle of nowhere with a busted car.
Below are the latest estimated Kia oil change prices.
Service
Cost
Kia oil change prices may vary by location, as well as the model & year of the car. Call your local certified Kia dealership for their official prices. Also check below on how you can save on your Kia oil change.

Oil Change

Conventional Oil Change
$29.99
Synthetic Blend Oil Change
$39.99
Full Synthetic Oil Change
$59.99
Kia Oil Change
Years ago, there was one response that drivers and mechanics have when asked "how often should you change the engine oil?"   The usual reply was "every 3,000 miles."  While this rule of thumb is still being followed by many motorists these days, you don't really have to keep track of the odometer reading of your Kia to know when it is time for an oil change.
Most of today's vehicles have an oil monitoring system that alerts drivers when the engine oil has to be replaced. The same is true for Kia vehicles. The Kia service warning is available for newer Kia models, like the Kia Optima.
With this system, you don't have to make an educated guess on when to bring your car to a car shop or a nearby Kia service center.
Unlike engines of yore, Kia engines are now more advanced that changing the oil every 3,000 miles isn't really needed.  In fact, Kia says that its engines can accumulate mileage of up to 7,500 miles before an oil change becomes necessary.
However, there are other factors that can force the  Kia service warning to remind you to have an engine oil change.  These include climate conditions and your driving conditions. If the Kia car you have is often driven in dusty and dirty areas, or subjected to lots of stop and go, then the oil change interval may be shortened.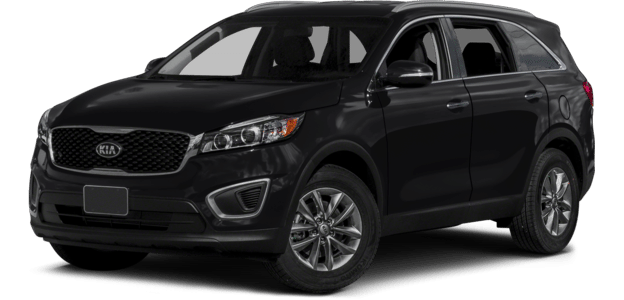 Other Things to Know About Kia Oil Changes
If you think you can do an oil change yourself, you might want to opt for a synthetic oil which can extend the oil change interval. However, be reminded that synthetic oil is more expensive and is generally not recommended for cars more than 20 years old.
But you should also think twice about doing the oil change yourself, and instead consider having a trained professional do it.  Service technicians won't only be able to change the engine oil but also spot trouble situations that if left untreated can cause a car breakdown. These guys can also look into bulging hoses, cracked belts, or fluid leakage that must be addressed right away.
How to Save on Kia Oil Changes
You can save on a Kia oil change by looking for discounts online. You may also ask your local Kia dealer if it offers discounted oil change rates, or if it offers other services like tire rotation along with the oil change work.
For more information on Kia oil changes, please visit www.kia.com.
Join the Discussion
[anspress]