The average cost for a Land Rover oil change may range between $80 for Conventional Oil Change and $160 for Synthetic Oil Change. For more information and how to save on Land Rover oil changes, continue reading.
Driving a Land Rover, whether in the city or in the woods, is an experience.  Land Rovers are known around the world for being beautiful inside out and sturdy. But no matter how robust and powerful Land Rovers are, it would still need to have its engine oil regularly changed just like any other vehicle on the planet.
Oil keeps the Land Rover engine running smoothly.  Regular oil changes can ensure that you will be able to use your vehicle for many years and maintain its resale value, should you decide to sell it in the future.
Below are the latest Land Rover oil change prices.
Service
Cost
Land Rover oil change prices may vary by location, as well as the model & year of the car. Call your local certified Land Rover dealership for their official prices. Also check below on how you can save on your Land Rover oil change.

Oil Change

Conventional Oil Change
$79.95
Synthetic Blend Oil Change
$115.95
Full Synthetic Oil Change
$158.95
Land Rover Oil Change
One of the things that first-time Land Rover owners ask is "when should I bring my vehicle to the service center for an engine oil change?" Decades ago, the usual reply would be 'every 3,000 miles' or 'after three months' whichever comes first.
But things have changed. According to Land Rover, its vehicles particularly those released in 2011 onwards require 50 percent less maintenance thanks to advancements in fuels, lubricants, and engineering.
Land Rover also cites that fuels have become cleaner to burn, aside from being less corrosive. Hence, fuels don't make much damage as they used to particularly in engine parts like the cylinder head valves, cylinder block, and fuel pumps.
The automobile firm says that lubricants have also become more efficient. With today's more efficient lubricants, moving parts of the engine experience less friction.
Lastly, Land Rover engineering has improved by leaps and bounds. In fact, engines of the latest Land Rovers have alloys and plastics in them, making it less likely that the parts of the powertrain will be corroded. The improved engine management system of Land Rovers also results to better fuel efficiency and reduced wear and tear.
Most Land Rovers don't need to undergo engine oil change after traveling 3,000 miles. In fact, new Land Rovers can go as much as 7,500 miles on their odometer before needing an engine oil change.
The vehicle will also remind you about the need to have the engine oil replaced with its oil change indicator.  Similar to those found in other vehicles, this system will flash a message that you can see on the info display.  Make sure to have this system reset after an engine oil change.
To save on Land Rover engine oil change, look for discount coupons online, or replace the fluid at home.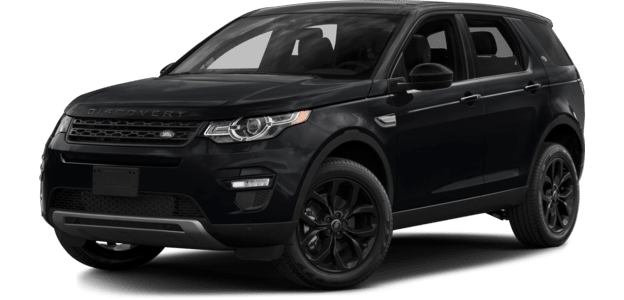 Other Things You Should Know About Land Rover Oil Change
However, there are lots of variables that can affect a Land Rover oil change interval. It doesn't mean that you can have an oil change after every 7,500 miles. Especially when your vehicle is subjected to a lot of dirt and dust, or when you often drive in stop-and-go traffic.
If you insist to change the engine oil of your Land Rover at home, you might want to opt for synthetic motor oil.  This type of oil is ideal for turbocharged engines.  Use of a synthetic motor oil can also increase fuel economy and result to longer intervals between changes.
How to Save on Land Rover Oil Change?
There are numerous ways to find coupons for Land Rover oil changes. The best way is to visit our coupons page where we have listed most major service centers official coupons page. Simply select the one you would like to view and see what specials and coupons they offer. Another way is to search Land Rover oil change coupons on Google. You can always call your local service directly and ask for their monthly specials.
For more information on Land Rover oil change, please visit www.landroverusa.com.
Join the Discussion
[anspress]