The average cost for a Lincoln oil change may range between $26.99 for Conventional Oil Change and $59.99 for Synthetic Oil Change. For more information and how to save on Lincoln oil changes, continue reading.
Lincoln cars exude elegance and power like no other vehicle in the world.  You maybe the toast of your office or colleagues after buying a Lincoln luxury car, but the excitement of owning one should not make you forget essential things like subjecting your car to routine maintenance services. And one of these is regular engine oil changes.
Sure, you may not be concerned with oil changes right now as you're still enjoying driving your new vehicle. But it wouldn't hurt you if you learn more about the importance of having engine oil change at appropriate intervals.
Below are the latest estimated Lincoln oil change prices.
Service
Cost
Lincoln oil change prices may vary by location, as well as the model & year of the car. Call your local certified Lincoln dealership for their official prices. Also check below on how you can save on your Lincoln oil change.

Oil Change

Conventional Oil Change
$29.99
Synthetic Blend Oil Change
$39.99
Full Synthetic Oil Change
$59.99
Lincoln Oil Change
Changing the engine oil at recommended intervals can maintain the good performance of the vehicle.  In the past, it was recommended that engine oil is replaced every 3,000 miles. Things have changed drastically, and you no longer have to see your friendly Lincoln technician for engine oil replacement.
Generally speaking, Lincoln cars that were launched in 2008 and onwards can have oil change intervals of 7,500 miles or every six months, whichever comes first. Older cars, or those which were in the market in 2007 and earlier should have an oil change interval of 5,000 miles or every six months, whichever comes first.
But there are also factors that can affect the interval of Lincoln oil changes. If you will use your car for towing or carrying heavy loads, then you may have to change the engine oil more frequently. The same goes for other less typical driving habits like driving in dusty conditions, driving off-road, and idling extensively or driving at low speeds.
Don't worry as your car will tell you when it should get its engine oil replaced. The intelligent oil life monitor of your Lexus is found in the vehicle's instrument cluster messenger center. It would notify you that an engine oil change is needed by displaying alerts like "Oil Change Required" or "Engine Oil Change Soon."  This is also the same feature that will advise you of the need for fuel filter change.
You can get discounts on Lexus engine oil change by looking online for discount coupons. Lincoln also occasionally offers oil change promos online through its corporate website.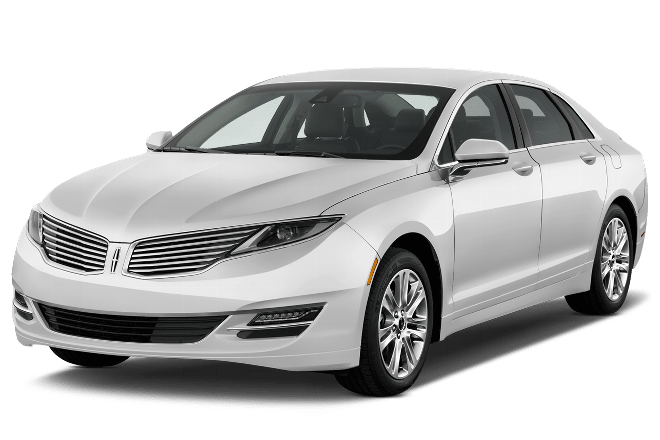 Other Things to Know Regarding Lincoln Oil Changes
The intelligent oil monitoring system is available on Lincoln models that were in the market from 2011 onwards.
You can also use the maintenance scheduler tool available at the Lincoln Owner website. This tool should eliminate making an estimate on the next maintenance schedule of your car.
It is also fairly easy to use. Simply enter details about your vehicle and your driving habits. Then a customized slider would appear that give you an idea of the recommended vehicle service by mileage interval.
You can also change the engine oil yourself, but having a professional do it can give you the peace of mind as the technician should be able to do it properly. Moreover, the technician can also look at the condition of your car and make appropriate repairs.
How to Save on Lincoln Oil Change?
Saving on your Lincoln oil change is easier than ever. Your first step to savings is by visiting our coupons page. There you will find links to most service centers official coupons page. Simply select the one you would like to take your car to and view their specials. You can also search for Lincoln oil change coupons on Google. Lasty you can always just give your local service center a call and ask for the monthly specials.
For more information on Lincoln oil change, please visit www.lincoln.com.
Join the Discussion
[anspress]