The average cost for a Mazda oil change may range between $26.99 for Conventional Oil Change and $59.99 for Synthetic Oil Change. For more information and how to save on Mazda oil changes, continue reading.
Mazda sedans, SUVs, and crossovers may not be as glamorous as their Japanese contemporaries like Toyota and Honda vehicles, but you do realize how fuel efficient a Mazda vehicle is.  Aside from its good fuel mileage, Mazda cars are generally known for being fun to drive and easy to maintain. Moreover, Mazda cars are very much affordable when you compare them to a Honda or Toyota car.
You can keep the good performance of your Mazda car by having its engine oil replaced at intervals recommended by the manufacturer.  Periodic change of engine oil can keep your Mazda vehicle in great condition.
Below are the latest estimated Mazda oil change prices.
Service
Cost
Mazda oil change prices may vary by location, as well as the model & year of the car. Call your local certified Mazda dealership for their official prices. Also check below on how you can save on your Mazda oil change.

Oil Change

Conventional Oil Change
$29.99
Synthetic Blend Oil Change
$44.99
Full Synthetic Oil Change
$54.99
Mazda Oil Change
You might remember your father or grandfather changing the engine oil of their vehicles every 3,000 miles.  Although some technicians still advise motorists to follow this engine oil interval, the reality is that most car engines these days can go without an engine oil change for a longer mileage or period.
Depending on the make and model year of your Mazda car, you can have oil change intervals between 5,000 to 7,500 miles.
You can record the odometer reading of your car the last time you had its engine oil changed, and then schedule a trip to the nearest Mazda service center when the odometer reading is almost 5,000 miles after your last engine oil change.
A better way to know when to have a Mazda engine oil change is to look at the oil life monitoring display of your Mazda car.  This feature is usually found in newer Mazda models.
The oil life monitoring system is integrated into your engine, and can predict when the power train needs oil replacement. It will warn you that a trip to your nearest Mazda service center is near by displaying the message "engine oil change soon."  The message will be displayed via the instrument panel.
However, certain conditions can lengthen or shorten the oil change interval of Mazda cars. If you often find yourself in stop-and-go traffic, or you drive in dusty and dirty environs, then there is a good chance that you may have to make frequent trips to the service center for a Mazda oil change.
You can save on a Mazda oil change by replacing the engine fluid at home. Or you can look for discount coupons online. There's also the possibility that a local Mazda service center will bundle services like oil change and tire rotation in one, which means savings on your end.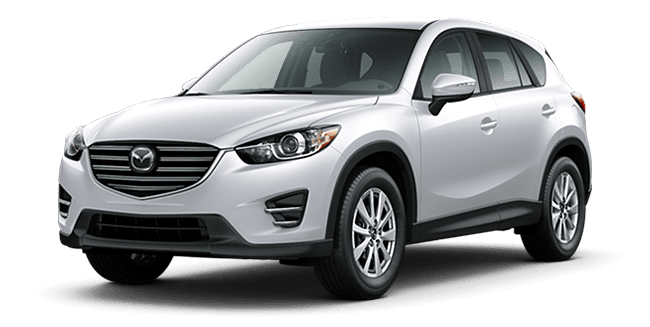 Other Things to Know Regarding Mazda Oil Change
While doing an engine oil change yourself can save you a few bucks, it can also backfire on your part if you have no experience whatsoever in doing this type of maintenance job.
If you are not really sure how to do it, you may want to see an accredited Mazda technician instead. Not only will your car get its engine oil replaced, your Mazda vehicle may be subjected to routine check-ups. This typically includes basic safety checks like tire pressure and rotation, wiper blades, and exterior lights.
How to Save on Your Mazda Oil Change
Saving on your Mazda oil change is easier than ever. Your first step to savings is by visiting our coupons page. There you will find links to most service centers official coupons page. Simply select the one you would like to take your car to and view their specials. You can also search for Mazda oil change coupons on Google. Lasty you can always just give your local service center a call and ask for the monthly specials.
For more information on Mazda oil change, please visit www.mazdausa.com.
Join the Discussion
[anspress]