The average cost for a Nissan oil change may range between $30.99 for Conventional Oil Change and $59.99 for Synthetic Oil Change. For more information and how to save on Nissan oil changes, continue reading.
The name Nissan has become synonymous with quality and dependability, and through the years the company has established a reputation for manufacturing cars that generate low emissions. In addition, Nissan cars are known for being fuel efficient, but as good as efficient as Nissan is, it'll be even better if you change the oil on a regular basis.
No matter how good a car is, it's essential you change the oil on a consistent basis to prevent engine failure. New oil is pure, but extended use causes it to turn cloudy and pick up debris and dirt, hence the need for change.
Below are the latest estimated Nissan oil change prices.
Service
Cost
Nissan oil change prices may vary by location, as well as the model & year of the car. Call your local certified Nissan dealership for their official prices. Also check below on how you can save on your Nissan oil change.

Oil Change

Conventional Oil Change
$34.95
Synthetic Blend Oil Change
$51.95
Full Synthetic Oil Change
$69.95
Nissan Oil Change
The first thing you have to do is read the car owner's manual, as that will tell you the car's specific oil capacity and what types of oil can be used. If it's differentiated, always go for the one labeled "with oil filter" as oil and filter are changed simultaneously. By using high quality oil your car will be able to maximize its power, improve fuel consumption, resist wear and tear and extend the lifespan.
As a general rule, change the oil every 3 months or every 5,000 km if it's mineral oil, and for synthetic oil it's every six months or every 10,000 km, whichever you get to first. While you're having the oil changed, examine the filter and look for signs of clogging. Replace a clogged oil filter immediately because it's going to keep the lubrication system from working properly and hamper oil flow as well.
Changing the oil regularly is going to save you money in the long run because it will prolong your car's life, so whatever you spend is going to be worth it. In addition, the Nissan website currently has a promo where you get conventional oil and filter change for only $34.95. You simply need to go to the official website, print the coupon and present it to a participating dealership. Keep in mind however, that the promo does not apply to prior service, so check your dealer for additional details.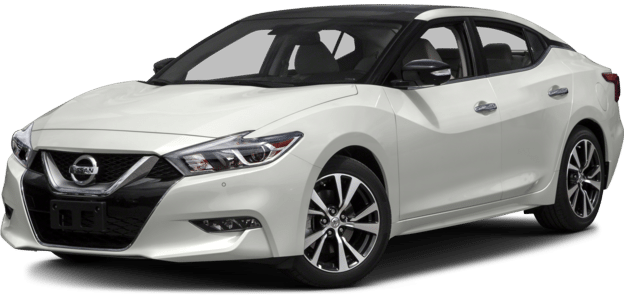 Other Things to Know about Nissan Oil Changes
One way to determine when your car needs change is to check the oil change indicator system. This is a simple but effective system that works like a calendar in the sense that it keeps track of the mileage and the last time you had the oil changed (provided the reminder system has been properly set).
The oil indicator is either based on the time that has elapsed, the mileage that your car has accumulated or both, as is the case with some Nissan models. In any event, the car will notify you when it's time to change the oil.
Nissan has been using this system in most of their cars owing to its efficiency. The mechanism doesn't actually tell you how much oil has been used up nor does it track your oil, but the fact that it tells you how many miles have passed serves as an accurate indicator.
How to Save on Your Nissan Oil Change
Saving on your Nissan oil change is easier than ever. Your first step to savings is by visiting our coupons page. There you will find links to most service centers official coupons page. Simply select the one you would like to take your car to and view their specials. You can also search for Nissan oil change coupons on Google. Lasty you can always just give your local service center a call and ask for the monthly specials.
For more information on Nissan oil change, please visit www.nissanusa.com.
Join the Discussion
[anspress]