The average cost for a Saab oil change may range between $28 for Conventional Oil Change and $60 for Synthetic Oil Change. For more information and how to save on Saab oil changes, continue reading.
The Saab cars have always been held in high regard for their trustworthiness, precision engineering and being friendly to the environment. The engines are very durable and that's one of the reasons they're so popular. However no engine is invincible, and used dirty oil can damage components and affect performance. If you need your Saab to stay at optimum condition for many years, regular oil changes is a must.
Saab Oil Change
If you want to save on your oil change then it's important to change it only when necessary. Yes, your engine needs fresh oil to run in optimum condition, but that doesn't mean changing it every 3,000 miles. In everyday normal driving conditions, the norm is to replace the oil every 7,500 to 10,000 miles.
If you often drive on highways with little traffic coupled with warm weather, the engine oil is good for 15,000 miles. If the opposite is true – you drive in traffic and in a cold climate – replace the oil every 7,500 miles.
All of these assume you are using synthetic oil, which is what Saab recommends. If you're using mineral oil, change it every 3,000 or 5,000 miles regardless if the climate is warm or not. Even better, replace it with synthetic oil as that's the best option for Saab cars.
With synthetic oil, your engine performs at optimum level. Mineral oil, even if it's widely available, just doesn't do the car's engine justice and whatever you think you're saving is going to cost more when the engine breaks down.
Saab has an official website you can visit and avail of discounts they may offer for maintenance service. Besides the official website, you can also check the websites of licensed parts suppliers, and you can also search online for local Saab deals in your area. Since offers are often limited to specific locations, you have to enter your zip code.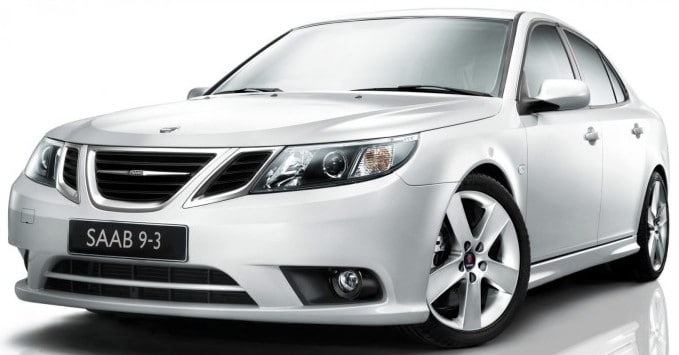 Other Things to Know About Saab Oil Changes
All modern cars have displays that notify the driver when it's time to replace the engine oil or if there are other problems with the car, and the Saab is no exception. The system varies according to the make and model you're driving, but typically there's either a percentage or message that displays the oil quality and when service is due. As you drive, the quality percentage goes down and you will be notified when it's time for a replacement.
When it comes to changing oil in a Saab, some drivers either wait too long – ignoring the message on the indicator – or change too quickly. Either way you lose money, so why not follow the guideline on the indicator? Too many drivers still believe the 3,000 mile change rule, but if you drive a Saab and take good care of it, that should no longer be applicable.
How to Save on Saab Oil Change
There are numerous ways to find coupons for Saab oil changes. The best way is to visit our coupons page where we have listed most major service centers official coupons page. Simply select the one you would like to view and see what specials and coupons they offer. Another way is to search Saab oil change coupons on Google. You can always call your local service directly and ask for their monthly specials.
For more information on Saab oil change, please visit www.saabcars.com.
Join the Discussion
[anspress]