1. Michelin Defender
Dry traction: 93 rating
Hydroplaning resistance: 92 rating
Driving comfort: 92 rating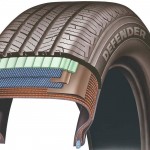 Michelin's best standard passenger tire, the Defender, is well capable of 90,000 miles of assured driving through exceptional safety, longevity, and a smooth, comfortable experience. The tire is equipped and highlighted with IntelliSipe Technology, MaxTouch Construction, and Energy Saver Construction. The Defender is a model of safety and reliability and well worth a purchase towards your car.
Review: "My family could not believe the difference of the added grip and security they gave our car. I will only buy your tires in the future and I am telling everyone I know what a superior product they are."
— Murray F..
2. Michelin Primacy MXV4
Hydroplaning resistance: 92 rating
Dry Traction: 92 rating
Cornering Stability: 92 rating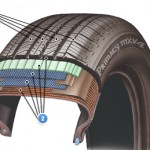 You get a good gauge of the quality of Michelin by their second entry in succession. Uno y dos. Right off the bat, a 60,000 mile warranty is guaranteed. Ideal for comfort-oriented touring vehicles such as the Honda Accord and Toyota Camry, the MXV4 delivers all-season traction and a safe, comfortable ride. Many of the same technologies applied to the Defender are seen in the MXV4. With excellent tread and fuel-efficient braking, the MXV4 suits the family man looking for safe and affordable tires.
Review: "I bought these tires for an Infinity G35X with 41,000 miles and my car now has 131,000 miles. I can not complain with 90,000 miles on a set of tires. I do a mix of 70% highway and 30% city driving. The tires handle great in the Wisconsin winters. I had to make sure that my tire dealer order the correct speed rating for my car. I will be replacing them shortly with the same tire."
3. Nokian eNTYRE
Cornering stability: 92 rating
Durability/tread wear: 91 rating
Driving comfort: 90 rating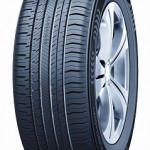 The Nokian Entyre possesses everything, as the name hints. Excellent wet grip, 3D sipes, Hydroplaning indicator, polished grooves, etc. An all-season tire but for one reason; designed specifically for North America. If you like things that back up their name's promise then the Nokian eNTYRE should suit your values in life.
Review: "I bought these tires for my Eclipse. I could really tell the difference. My car had a tendency to hydroplane easily with my old Yokohamas, but with the eNTYRE I didn't have that problem at all! Even got stuck in a freak snowstorm with my eNTYRE, and even without the aid of traction control or AWD, they performed solidly for an all-season. And after 3 summers, they were barely worn. I am impressed."
4. Michelin Primacy MXM4
Hydroplaning resistance: 92 rating
Dry traction: 92 rating
Cornering stability: 91 rating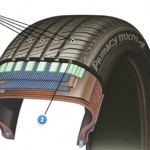 The Michelin Man is back again with his 3rd appearance, the MXM4. The Primacy MXM4 stops up to 29′ shorter in wet conditions than the leading competitor. Responsive handling, ride quality and safety give the user a full 360 degree control of the vehicle. The MXM4 is standardized with MaxTouch Construction and tread design just like its other Michelin cousins to provide durable, withstanding tires that will last for years.
Review: "I drive 50,000 a year between all my cars. I replaced Michelin Energy Savers with the Primacy MXM4. I liked the Energy Savers. They did provide a measurable MPG improvement from the prior Pilot HX MXM4. That said the Energy Savers were a little noisier and less inspiring in the corners. The Primacy MXM4 is a superior tire in comfort, road noise and handling. Gas mileage is about the same or slightly less but the tradeoff in less noise and better comfort and handling is worth it."
5. Yokohama Avid Ascend
Durability/treadwear: 90 rating
Noise level: 90 rating
Dry Traction: 90 rating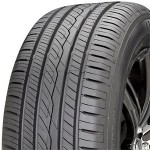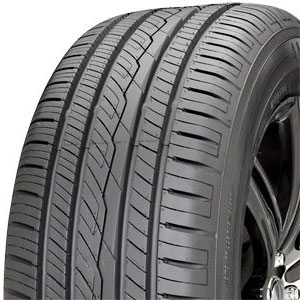 "Orange Oil technology created a perfect touring tire." That is Yokohama's slogan of sorts concerning the superb Avid Ascend tire. It truly is the ideal touring tire with it's trifecta of extended tread life, all-season performance and maximum fuel efficiency. Mainly, Yokohama stresses the longevity of these tires through their technologically advanced Orange Oil compound. And they use this oil in place of Petroleum which makes for the huge disparity in longevity.
Review: "The Winters here are substantial and there are steep hills. While not as good as snow tires, these ones do much better than other all-seasons. I like that they are not directional, so I can do a 5 tire rotation. They do not make any road noise. The tread material is a bit softer than on other all-seasons, which appears to help with gripping. I've had them for about half a year and treadwear is doing quite well. Don't be timid about dropping a bit more money for these tires. They are completely worth it!"