The average cost for a Toyota oil change may range between $29.99 for Conventional Oil Change and $59.99 for Synthetic Oil Change. For more information and how to save on Toyota oil changes, continue reading.
The market is flooded with Japanese cars, but for many there's only one brand they fully trust: Toyota. Their cars have earned a well-deserved reputation for safety, reliability and variety, and it's also one of the most efficient in terms of performance. With regular oil changes you can count on your Toyota's dependability for a long time.
All Toyota cars are known for their long life span, but just like other vehicles, care and maintenance is necessary for optimum performance. As the driver and owner, one of the things you can do is change its oil regularly as this also translates into savings in the long run.
Below are the latest estimated Toyota oil change prices.
Service
Cost
Toyota oil change prices may vary by location, as well as the model & year of the car. Call your local certified Toyota dealership for their official prices. Also check below on how you can save on your Toyota oil change.

Oil Change

Conventional Oil Change
$29.99
Synthetic Blend Oil Change
$34.99
Full Synthetic Oil Change
$49.99
Toyota Oil Change
There are different Toyota makes and models, and while the older ones need an oil change every 3,000 miles, with the newer models it's more like 5,000 miles or every six months, whichever comes first. In Toyota vehicles that use 0w-20 synthetic oil, you can change the oil every 12 months or 10,000 miles, except in the case of 3UR-FBE and 2TR-FE engines that still adhere to the 5,000 mile per change rule.
For Toyota cars that offer the 0w-20 as an option for the 5w-20 mineral oil, it's still 5,000 miles. But even if your car only requires a changeup every 10,000 miles, it's good practice to have the car checked every 5,000 miles. A regular maintenance evaluation isn't going to hurt, and it's the best way to nip any problems in the bud.
These are general guidelines, so you should read your owner's manual for additional information concerning maintenance. In addition you ought to inspect the oil level on a consistent basis and if necessary, top it off. Doing this allows the engine to make full use of synthetic oil.
Don't be focused squarely on the 6 or 12 month intervals, because it all depends on how you use the car. If you regularly drive on rugged roads and use it for towing, etc. replace the oil every 5,000 miles regardless of the oil. This is also true if the car is idling extensively or it's used for short rides under 32 F often.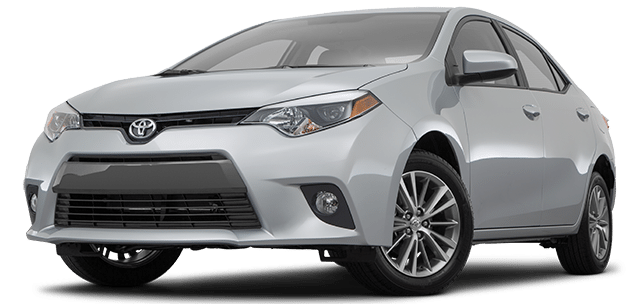 Other Things to Know About Toyota Oil Changes
All Toyota cars have an oil / service indicator light. This can be found on the dashboard, so when it's time for new oil or service, you'll know instantly. In most models the message that appears is "Main. Required.", but yours could be different. In any event once the oil has been changed, the maintenance service button should automatically reset. If it doesn't, turn off the engine, push and hold the odometer button and turn on the ignition. Wait for the odometer to register "000000" then turn the ignition off.
These simple actions will go a long way towards improving your car's performance and saving money on the oil, so keep it up. And don't forget to visit the Toyota website and be on the lookout for promos and discounts for oil and other services.
How to Save on Your Toyota Oil Change
Saving on your next Toyota oil change is easier than ever. Simply visit our coupon page to find links to official service centers coupons pages. You can also search for Toyota oil change coupons on Google. You can also always just give your local service center a call and ask for their monthly specials. Finding oil change coupons is easier than ever.
For more information on Toyota oil change, please visit www.toyota.com.
Join the Discussion
[anspress]