Maintaining a car can be time consuming and annoying, to say nothing of the expense it incurs. However, scrimping on maintenance will cost you more later on financially, and more importantly, not maintaining your car could have disastrous consequences when you're out on the road.
Essential Repairs and Inspections
The following components in your car must be regularly inspected and if necessary replaced:
Wiper blades
Washer fluid
Transmission fluid
Tires
Shock absorbers
Power steering fluid
Oil filter
Lights
Hoses
Exhaust
Engine oil
Brakes
Belts
Battery
Antifreeze
Air filter
It's been estimated that 80% of all cars on the road have at least one component that needs to be replaced or serviced, but there's no reason for that to happen to you. To ensure that each of the parts mentioned above is in working condition check the manual or take it to a licensed car facility and have it inspected by a mechanic.
It will also help to wash your car frequently and to wax it, as they help prevent dirt from accumulating. At the same time, washing helps maintain the car's appearance and value.
The Dangers of Putting Off Car Maintenance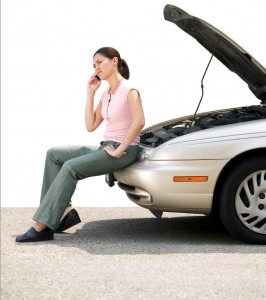 If you don't follow your manual's recommended maintenance schedule numerous problems will crop up. For starters, putting off replacements leads to faster and more serious deterioration and more costly repairs. If you don't replace those hoses now, it could lead to complications that affect other components of the car and make things worse.
Procrastinating on repairs could also lead to accidents on the road. As any car owner can tell you, you can sense if there's something wrong like squeaky brakes, the handling isn't as smooth or the engine makes unusual sounds. No matter what the problem is, it's important that you have it checked out as soon as possible because it could be symptomatic of something serious.
If you don't subject your car to regular maintenance, even the simplest problems will get worse and spread to various parts of the car. A small issue can be repaired quickly, but if left untreated will lead to severe damage.
How to Save Money on Maintenance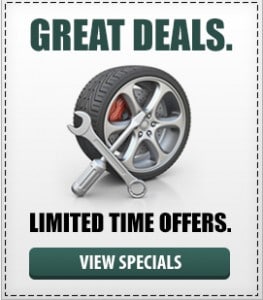 The reason why car owners put off repair and maintenance has to do with the cost, but there are many ways you can save. For instance, most car service facilities today offer discounts and coupons for regular customers, so if your car is serviced in one location you'll be entitled to a discount.
Second, be proactive and work on prevention rather than repair. If you follow the maintenance schedule in the car manual, you'll reduce the odds of a major problem cropping up unexpectedly. You should also inspect the fluid levels and components both inside and outside the car.
If you're not familiar with these components have your car inspected by a licensed and trusted car mechanic. In fact it's a good idea to have the car checked on a monthly basis or after a hard drive to make sure nothing has worn out and replace anything that needs replacement.
Tips to Keep Your Car in Shape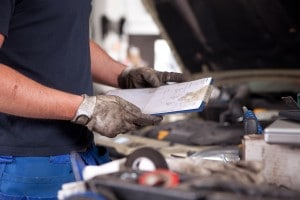 No matter what kind of car you drive, have the engine inspected regularly to ensure that all components are running smoothly. Second, inspect the transmission and the brakes especially if you plan to go on a long ride.
The importance of checking the brakes cannot be stressed enough, and some would recommend that you have an experienced mechanic look over it. You should inspect for low fluid brake levels as that can result in soft brakes, and if the brakes make a squeaking noise, it means the brake pads are dirty and need cleaning.