Walmart auto service is a part of Walmart stores, the multinational retail corporation. Although the company is known primarily for retail, its auto division is full featured and offer vehicle owners with a complete set of products and services at affordable rates. The company also offers auto insurance, car accessories, buyers' guides and more.
Bellow are the latest Walmart Tire Center and Walmart Oil Change prices.
Service
Price

Oil & Lube Services

Pit Crew Oil Change
$19.88
Standard Oil Change
$29.88
High Mileage Oil Change
$39.88
Power & Performance
$49.88

Tire Services


(Per Tire)
Basic Tire installation Package
$12.00
Value Tire Installation Package including Road Hazard Protection
$22.00
Lifetime Balance/Rotation
$9.00
Valve Stem Installation
$3.00
Flat Tire Repair
(tubeless)
$10.00
Tire Mounting
(carry-in)
$5.00
Tire Mounting
(specialty tires)
$5.00
Tire Rotation
$2.50
Lug Nut Replacement
$2.00
Reset Tire Pressure Monitoring Sensors
$5.00

Battery Services


(Per Battery)
Battery Installation
FREE
Battery Installation (Non-Walmart purchased)
$10.00
Battery Non-Corrosion Treatment
$3.50
Battery Terminal End Replacement
$5.00

Other Install Services

Fuel System Service
$20.00
Fuel System Service with Standard Oil Change
$40.00
Fuel System Service with High Mileage Oil Change
$50.00
Feature Wiper Blade & Installation (Per Blade)
$6.00
Engine Air Filter Installation (except vans)
FREE
Cabin Air Filter Installation
$10.00
Headlight Restoration (Per Vehicle)
$29.88
Headlight Installation (Per Headlight)
$7.50
Miniature Bulb Installation (Per Bulb)
$5.00
Chassis Lubrication
$4.50
Walmart Auto Service History
Walmart was founded in 1962 by Sam Walton, and seven years later in 1969 was incorporated. Because of its marketing approach and low prices, the company was able to grow rapidly and by 1987 had around 1,200 stores and more than 200,000 associates. Currently the company has over 11,000 stores with 55 unique names operating in 27 countries around the world. The company also owns Sam's Club retail warehouses.
By the numbers alone it is the biggest public corporation in the world, and it has over 2 million employees. Walmart is a family owned business and is currently the biggest grocery retailer in the United States. While the company is known for being a superstore, it has since ventured into other businesses including automated services.
Walmart Auto Services
Walmart automotive services can be divided into several categories including tires, batteries, car accessories, auto detailing, body tools and equipment. The company also provides thread wear warranty, auto insurance, oil filter guides and other special offers.
Their tire service line consists of several different packages. The basic package includes stems, valves, tire mounting and re-torque. Their Value Tire Installation package meanwhile, includes all those in the Basic Package but has an additional Road Hazard Warranty. They also offer Lifetime balance/rotation, valve stem installation, flat tire repair and more.
Walmart Battery Services
Walmart also provides comprehensive battery installation services of batteries and components whether they are purchased from Walmart or not. These battery packages also come with battery non-corrosion treatment and battery terminal replacement.
Walmart Oil and Lube Services
Walmart's automotive service also offers pit crew oil change, power and performance checkups and various lube related services. These include but are not limited to vacuum interior, checking and filling transmission fluids and inspection of the vehicle's battery. Their technicians will also perform checks on the air filter, the headlights and other important parts in your car.
Other Installation Services Provided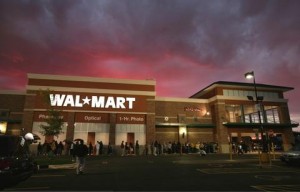 Apart from those already mentioned, Walmart also offers a variety of other services including complete fuel system service, standard oil change, high mileage change, wiper blade installation and engine air filter installation. In addition, Walmart provides a comprehensive cabin air filter installation and complete restoration and installation of headlights. Furthermore, their licensed technicians conduct mini bulb installation and chassis lubrication. You can find Walmart oil change price above.
Finally, Walmart auto service provides free shipping and delivery when you order tires, and there are a number of car care products and accessories available. Their accessories, it should be noted, are for the vehicle's interior and exterior and include seat covers, trunk organizers, personal fridge and rubber floor mats. Their car body tool range on the other hand, includes chargers, jacks, lifts, car ramps, garage shop equipment and many more.
For more information on Walmart auto center and their services or to find the closest Walmart auto center locations, visit their website. Don't forget to check out our Walmart Auto Center Coupons page for discounts and specials.
Walmart Tire and Lube Hours
| | |
| --- | --- |
| Monday | 9:00 am - 9:00 pm |
| Tuesday | 9:00 am - 9:00 pm |
| Wednesday | 9:00 am - 9:00 pm |
| Thursday | 9:00 am - 9:00 pm |
| Friday | 9:00 am - 9:00 pm |
| Saturday | 9:00 am - 7:00 pm |
| Sunday | 10:00 am - 6:00 pm |